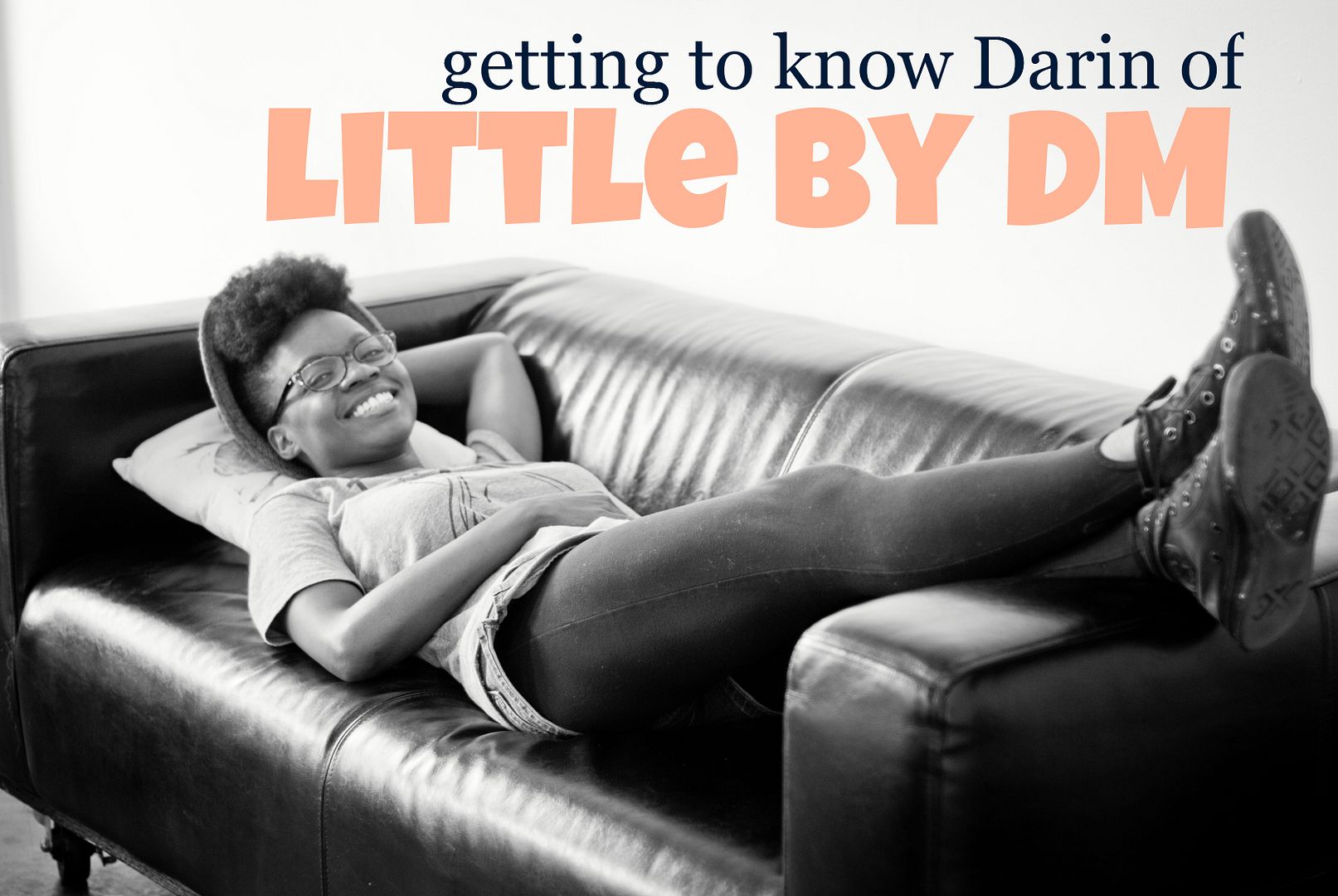 It's a Sunday morning and I'm in Annapolis for the first time since moving to the "DMV" over three years ago. I'm here to meet Darin Michelle, graphic designer and owner of "
Little by Darin Michelle
," her very own street wear company. Darin is friendly and inviting, and wastes no time getting me acquainted with her sunbathed workspace. Wearing stirrup leggings under denim cut-offs and
one of the t-shirts she has designed
, Darin looks like an artist. Her sneaks are splattered with what could be paint and her natural hair peeks out from beneath her fedora. She is unassuming and delightful, but this young woman is well on her way to becoming a major fixture on the street wear scene.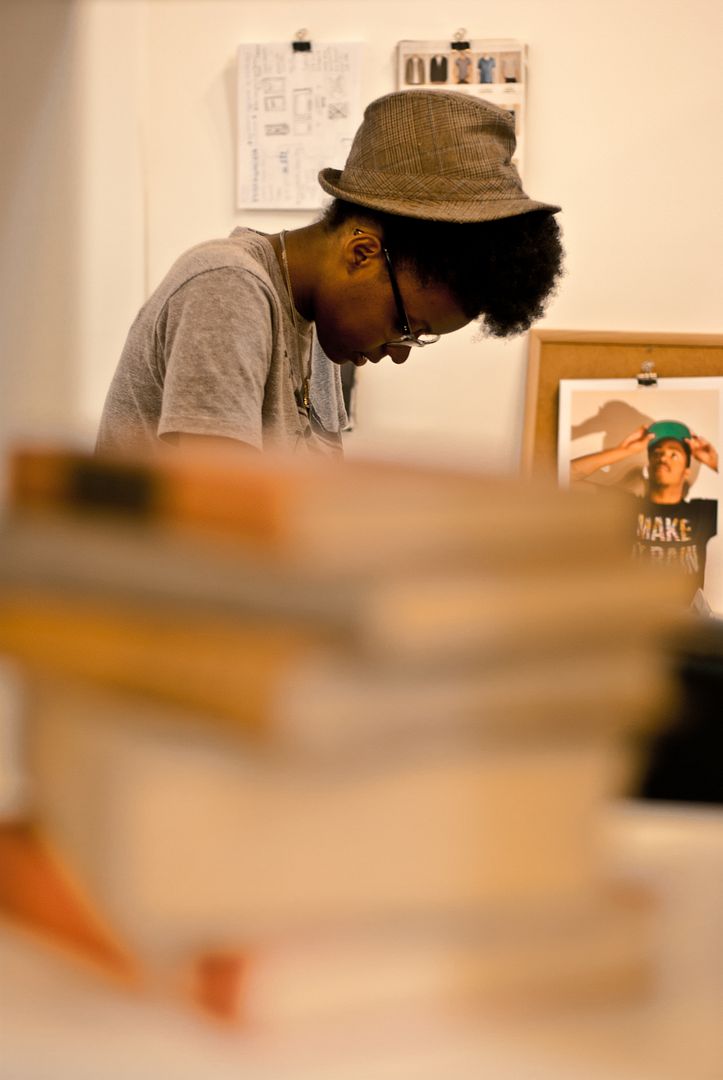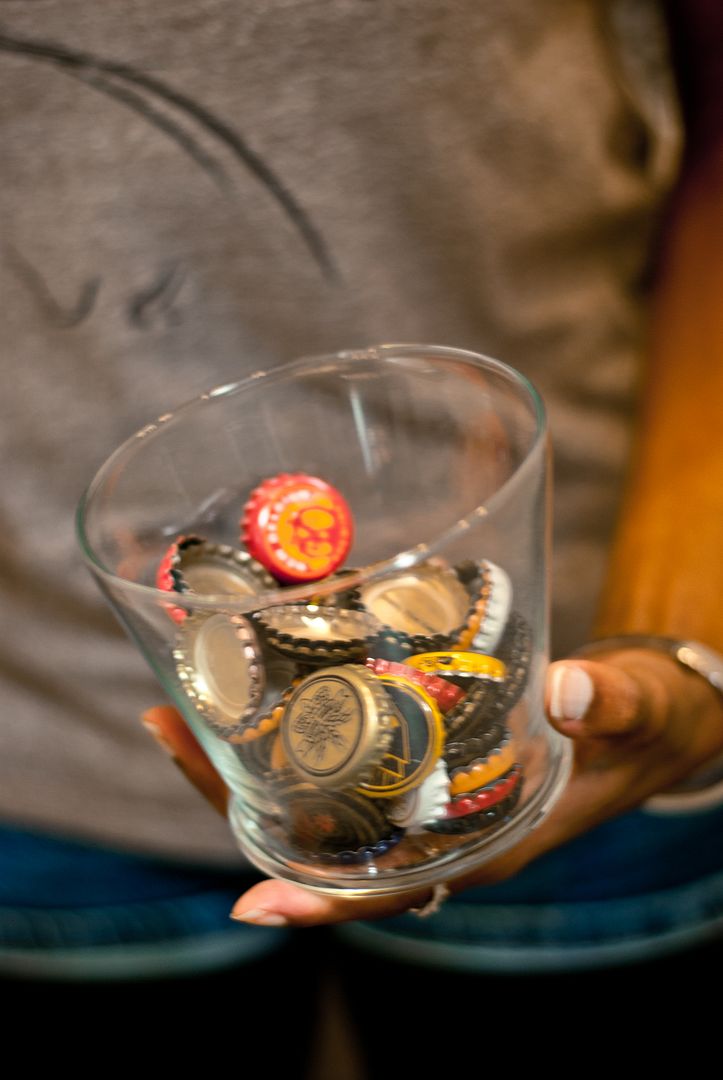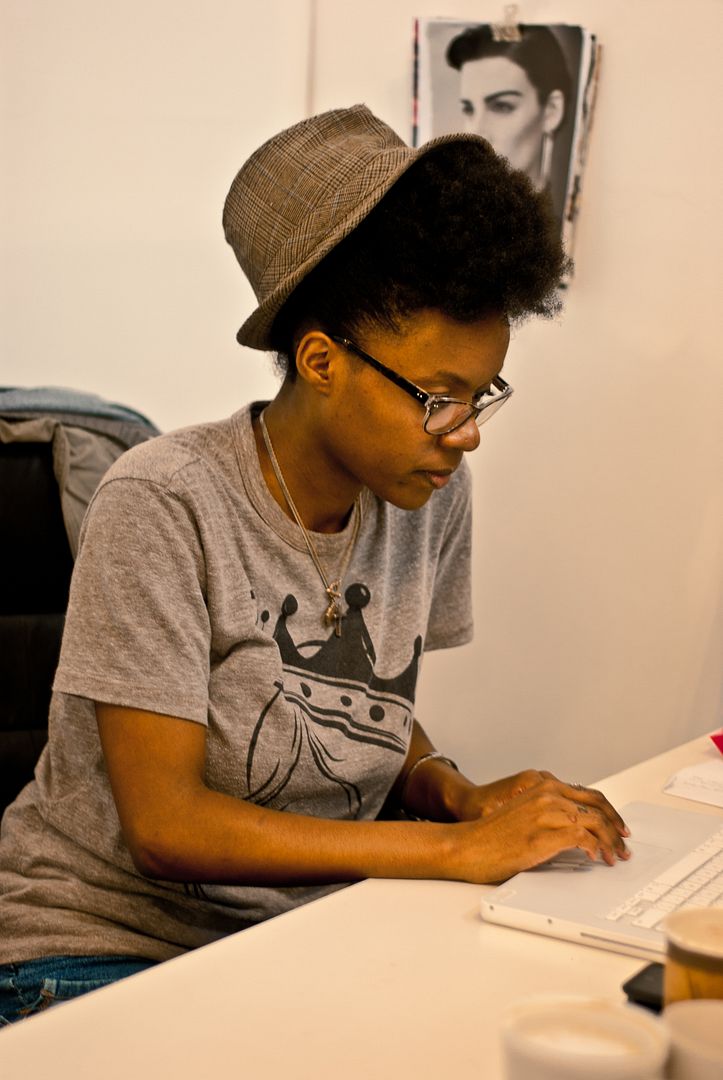 Darin was 24-years-old when she realized she wanted to design her own street wear collection. "I was actually working at Washington Bible College as their main graphic designer for marketing and advertising [when] I discovered
Johnny Cupcakes
. I fell in love! I was just like, 'Johnny Cupcakes is the man; I want to be like him when I grow up!' I always say that Johnny Cupcakes introduced me to this street wear culture." Darin soon started immersing herself in street wear. Along with Johnny Cupcakes, she names
The Hundreds
and
Benny Gold
as inspirations and influences. "From them I felt I had a voice in this culture, and I wanted to be from Maryland and do this. I wanted to represent from my town. I have so much Maryland pride."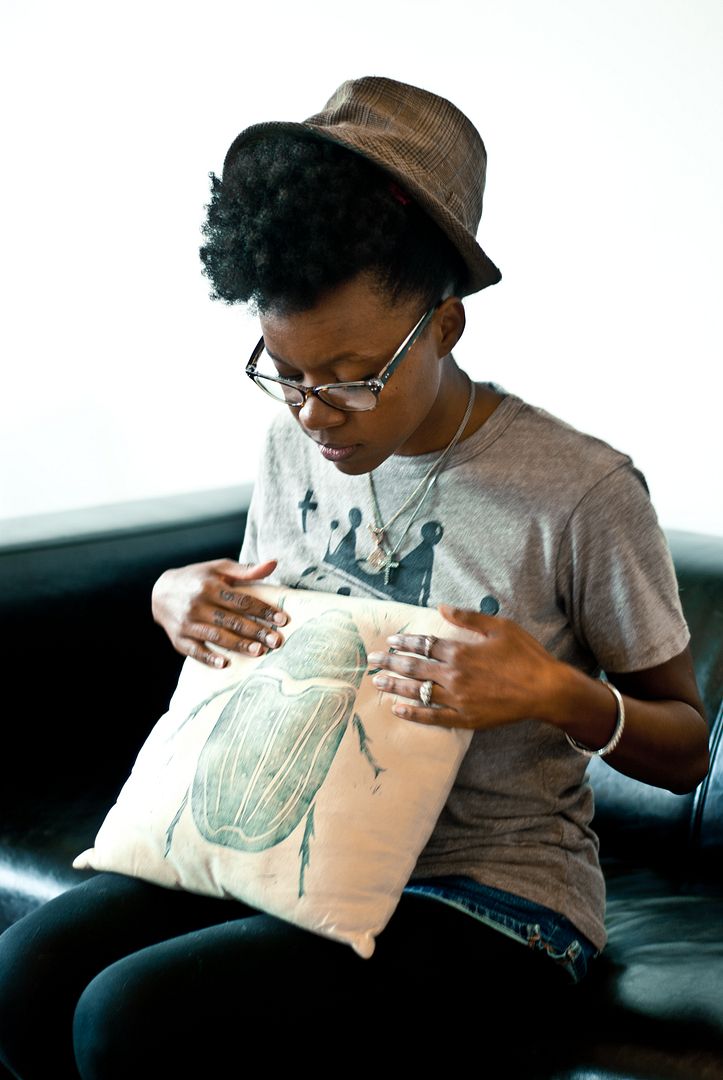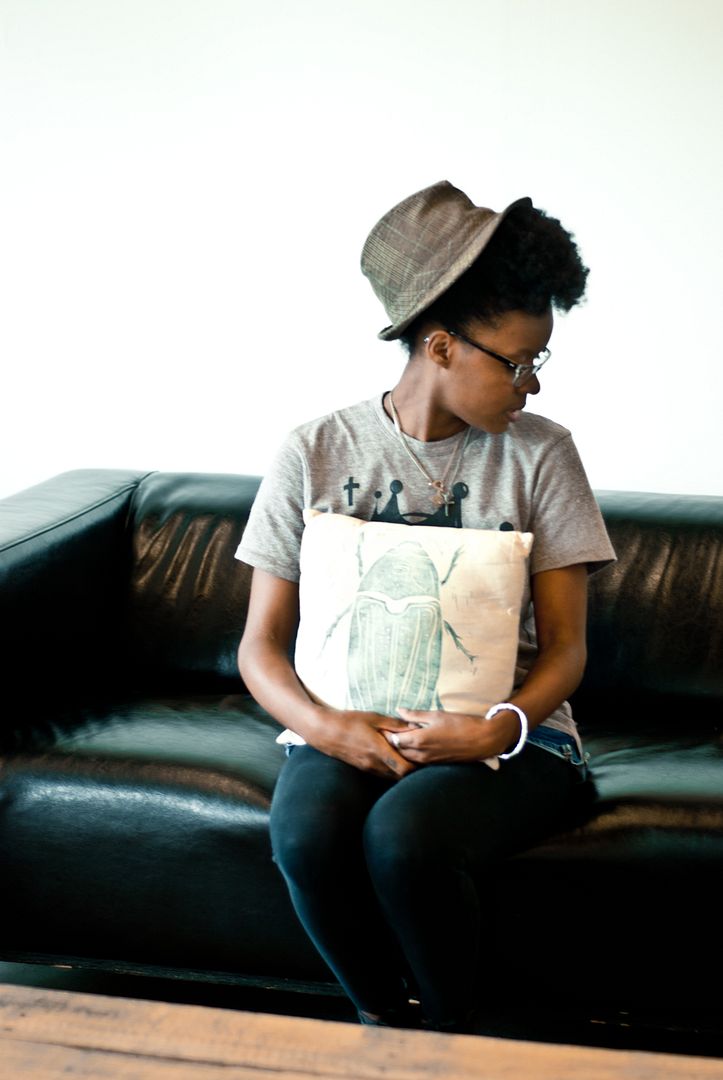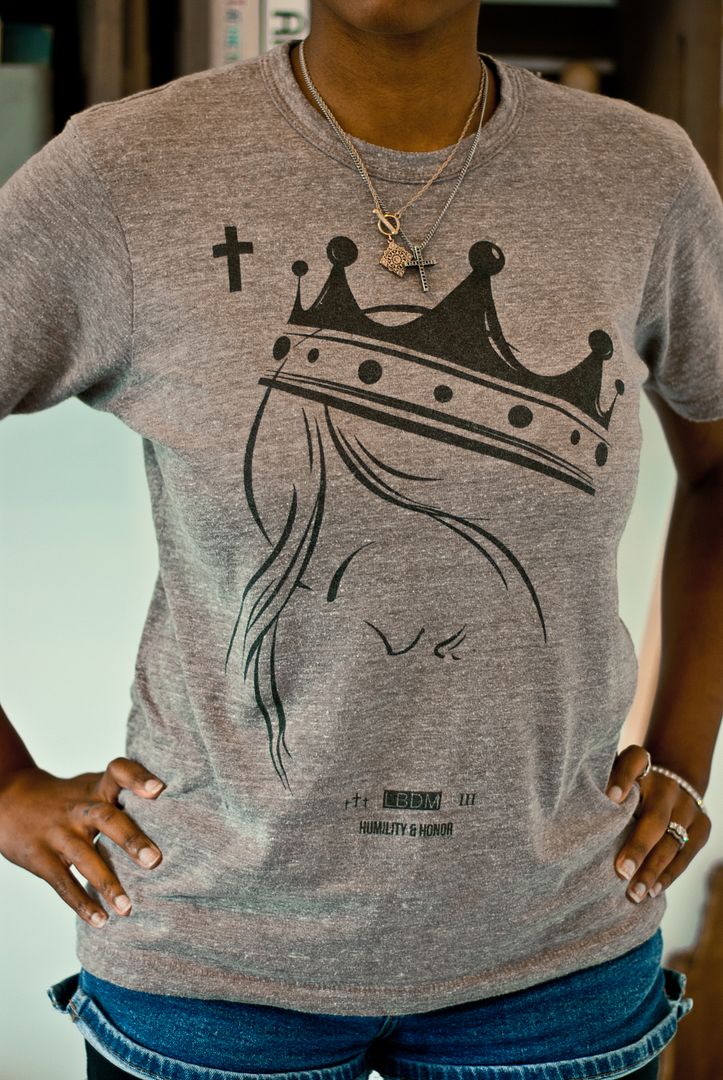 Darin started her clothing line in 2009 and hasn't looked back. Her first collection was based off of phrases she and her friends always used. "Every t-shirt from my first collection has a direct connection to a person, which I love," says Darin. She recently re-branded her line, originally known as Little Shop Clothing, by shortening the name to just Little. Darin partly attributes the name-change to her college nickname, "Little Girl," which she earned for being rambunctious and more interested in partying than in her homework. She was also inspired by her faith. "When I became a Christian, one of the things that really stuck out to me in the Bible was God calling us to have a childlike faith and...humble ourselves like children. That stuck with me so much." Darin continues, "I became a Christian in college, and it's important for me to glorify God in everything I do, even if it's subtle. It's a big thing for my work to be connected to my faith because my faith is my life. It's the spring of my well-being. I can't do this without God, so I'm not going to deny Him in my art or my design."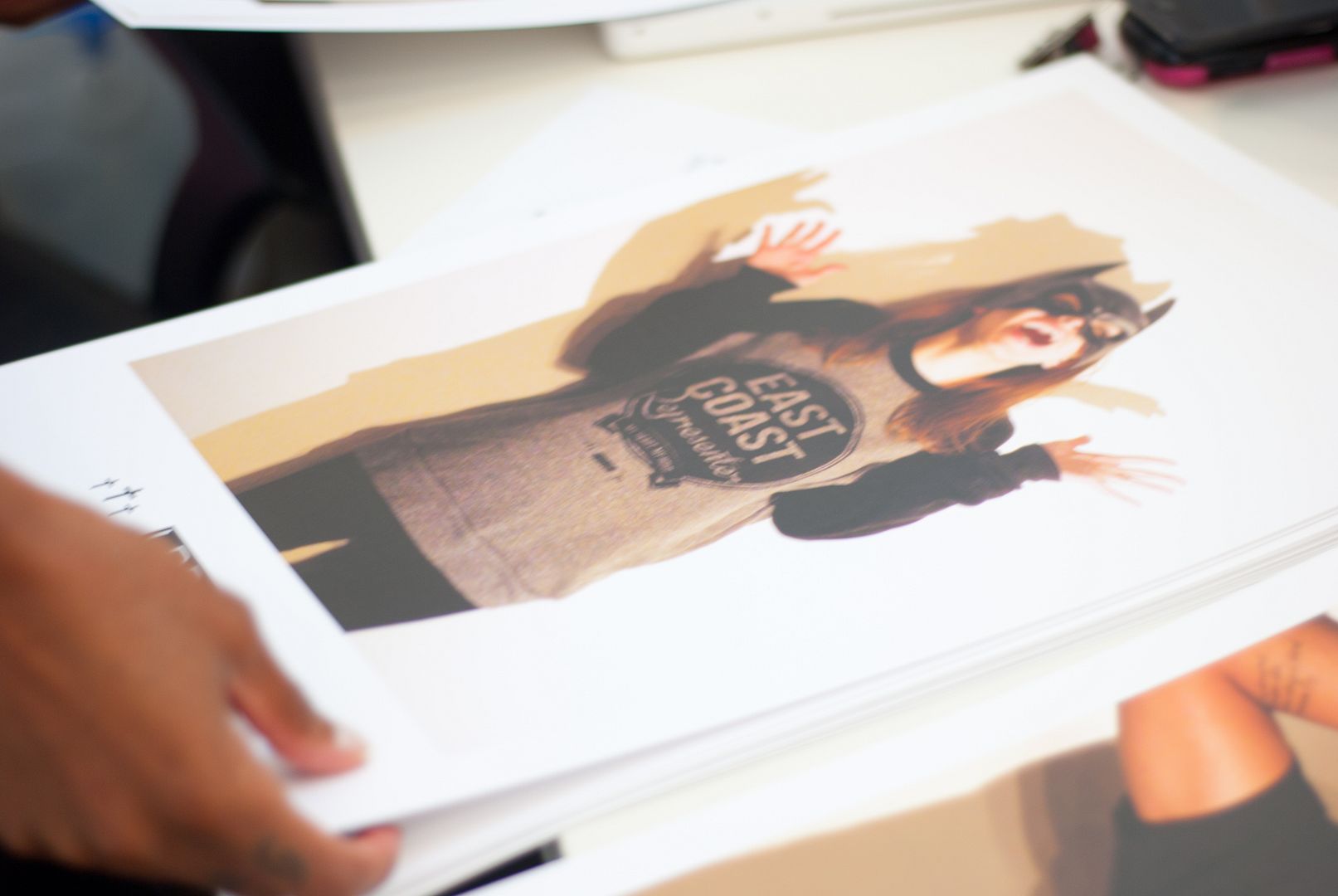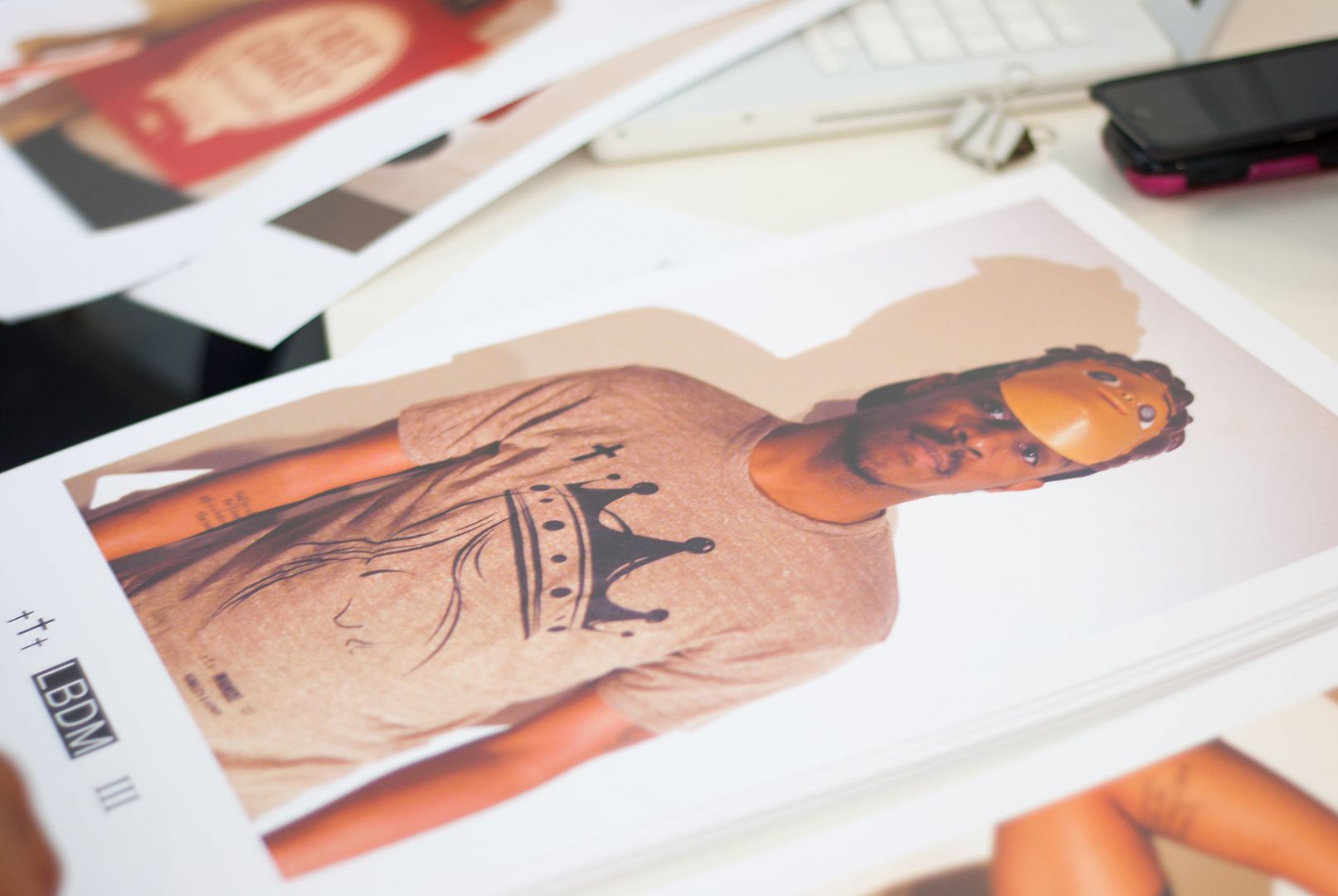 I ask Darin about the business side of running Little. "I hate it. I had to buy myself a book,
The Right-Brain Business Plan
, because I can't read normal finance and business books," she says. "They make no freaking sense--it's like hieroglyphics." Her aversion to numbers aside, Darin does all the finances for her business herself. She is very conscious of being a good steward and asks her father-in-law, a retired banker, for advice. Darin admits that owning her own street wear company has had its ups and downs. "I've seen a lot of brands come and go, and I'm not trying to be one of those brands," says Darin. "It's not supposed to be easy. If it was easy, everybody would do it and then this culture would not be significant to anybody."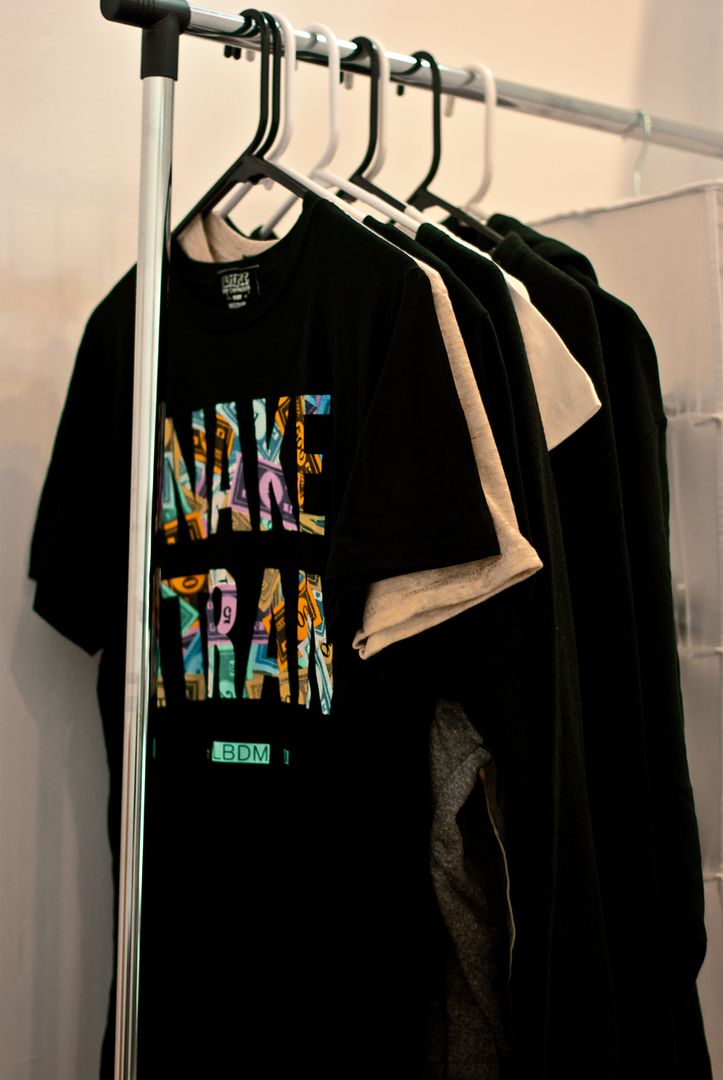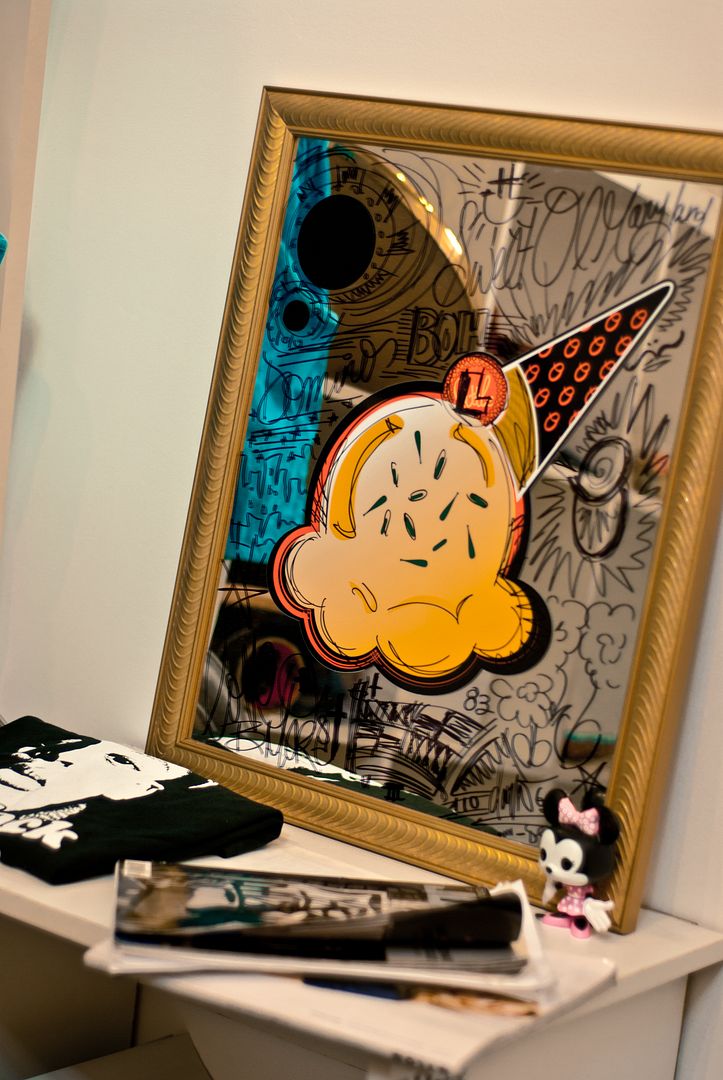 Me
: "What has been the most rewarding part of your career?"
Darin
: "The obvious reward is being [my] own boss. Challenging myself to grow creatively--that's a huge reward. But the most rewarding part, to this day, is me tweeting Benny Gold...and him tweeting me back! Then he started following me on Twitter! I was like 'I'M DONE!!!' "
Me
: "What has been the most challenging part?"
Darin
: "Believing in myself. It's the hardest thing for me to really look at my stuff and say, 'this is solid, this is good.' "
Me
: "What's next for Little?"
Darin
: "I'm bored with just t-shirts, and I'm bored with how t-shirts are made. I realized I never really developed a framework for who I am--I followed a framework that was existing in the streetwear culture, and I was not being original in any sense, [as far as] the way that they're done." [Here Darin becomes coy, as if letting me in on a secret] "So maybe there will be some cut-and-sew things, maybe some new fabrics, maybe there will be some cooler t-shirts...and stuff."
Whatever Darin is planning next for Little, I can hardly wait!
Visit her website, comment on her blog, and pick up a shirt! I did...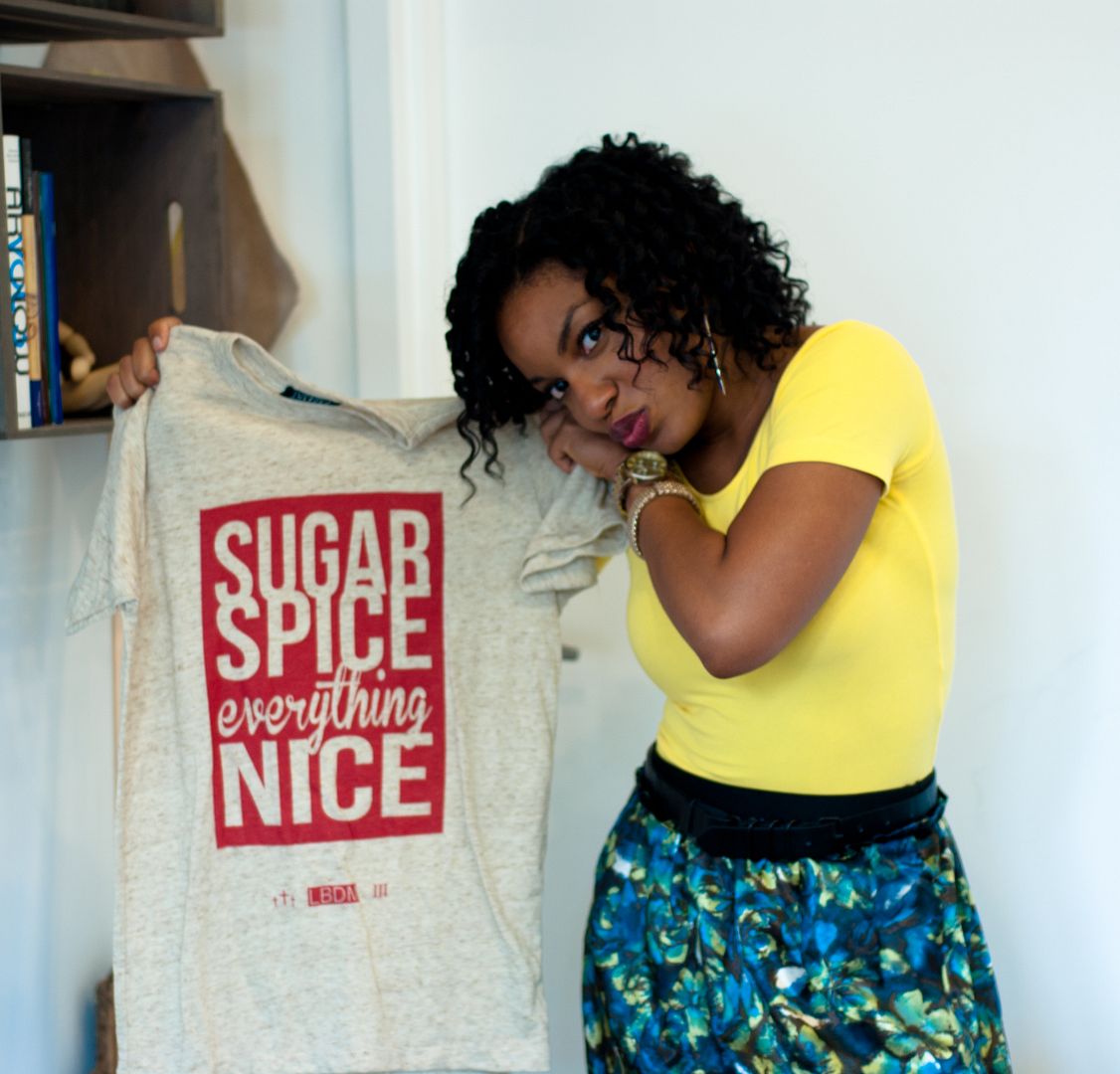 I had such a great time with Darin. Want to get to know her and her business better? She's looking for interns! Email me for more information!